Today, the Middle East is at an important juncture in its history, as it tries to navigate away from its overdependence on the oil economy, while encouraging new businesses. One of the primary concerns is diminishing oil reservoirs, leading to the question – what comes next?
In this context, the Middle East can be said to be very lucky, owing to its growing smartphone penetration. According to the GSMA intelligence, UAE tops the region in smartphone penetration with 84.76 %, followed by Kuwait with 73.77%, Qatar with 73.2 % and Saudi Arabia with 70.84%. Middle East's high smartphone penetration combined with its young social media savvy population, make it ripe for digital disruption. This is critical for the future development of the Middle East, as Digital will drive GDP, with Accenture estimating that a 10 % increase in digital density will help adding US $ 13.8 Billion and US $ 7.8 Billion by 2020 to the economies of UAE and Qatar respectively. On the employment front, digital will help the Middle East to maintain current levels of employment by 2020 by creating 75 million new jobs.
Considering the state of digital readiness, the Middle East should have provided fertile grounds, necessary for incubating more digital unicorns. However, Middle East unicorns, like Careem or Souq, are few and far in between. A report by Gartner in 2016 put the number of SMEs that had gone digital at only 15%, with 2% of the retail online. Similarly, the lack of local content was glaringly apparent, with most content procured from outside. The reasons for these abysmal showing have been put down on the high usage of cash, lack of skilled programmers and local artists lacking an adequate platform to monetize their content. At a larger level, this is a growing concern for Middle East economies, as they are striving to plug the oil price gap with new digital opportunities in the field of finance, media, healthcare and so on.
It is by no means fair to say that the Middle East has not risen to the challenge, as the GCC countries like the UAE, Saudi Arabia, and Qatar have acted very proactively in laying the roadmap for the new digital ecosystem powering the new economy. Some of these measures are very far reaching. For example, the government of Dubai's Future Accelerator Program measures success with a happiness quotient, with the aim to drive 95 % happiness by 2021. Similarly, digital technologies are at the heart of Dubai's National Innovation strategy and Saudi Arabia's vision 2030. Also, on the privacy front, the Dubai Data initiative provides the best template to drive the shift to an insights base economy, with transformative results in healthcare, environment, education and so on. In the same vein, the UAE launched a new initiative aimed at training a million Arab youth in programming, considered the language of the future, with the aim to create new opportunities in the field of AI, Big Data, blockchain.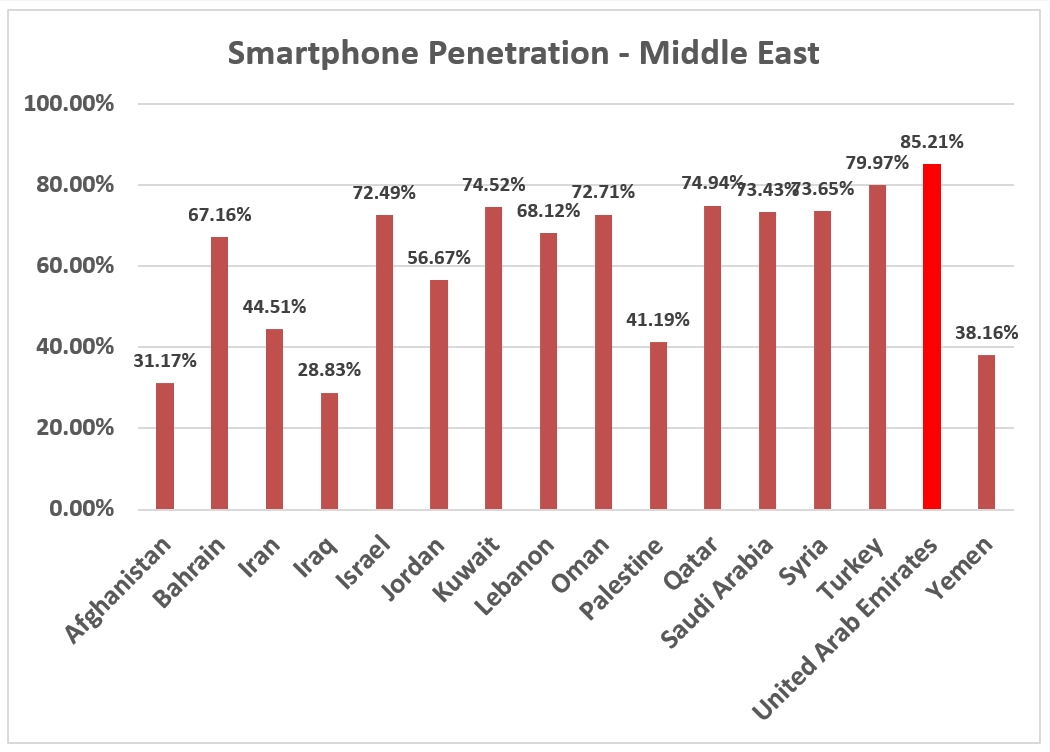 In this shifting digital paradigm, Telecom companies, with their assets, network and ubiquity in reach become key players in Middle East's digital transformation. The shift is easily visible from outside, in the form of billions dollar investments in improving networks, building capabilities through new acquisitions and driving agile, start-up thinking. At the same time, the telco incumbents will have to re-invigorate existing systems, with Open API thinking, as well as driving convergent systems for facilitating innovation, like in quadplay, whilst keeping a strict control over costs.
Although the Middle East operators command high ARPUs for now, in time OTT will eat into their profits, which makes it essential for them to explore new business models like platform as a service. By building and curating a robust digital ecosystem through a platform based model, the Middle East operators will be in a better position to drive customer stickiness as well as revenues. Content and payments will become key ingredients in the telecom digital transformation journey, as they will strengthen and facilitate digital interactions.
In content, telecom should move towards a digital market place, with the aim of bringing the producers and consumers of content on a single platform. Success factors would include platform's ability to ingest content in various formats like AR/VR, 360 degree content, live streaming and distributing seamlessly across customer's channel of choice in the time and place of their choosing. While there are many players in this segment, telcos should choose a player with a deeper understanding of the market and proven expertise in similar deployments. Finally, telecom must invest in robust payment solutions for enabling the digital ecosystem, whether it is carrier billing or mobile money.