Meeting the digital agenda:
"Maximizing Telcos' revenues through harmonized excellence"
Advances in telecommunications technologies are the foundation of so many of the things we are able to do today. Digital technologies are quickly becoming part of everyday. From watching films, buying or selling online to connecting with friends & family – the Internet is a goldmine of opportunities.
The digital world is creating exciting new possibilities, with innovation in communications and information sharing systems taking place before our very eyes. The SAMENA region has over US$ 1.3 Trillion digitization opportunity, which cannot be tapped without the key role of telcos. It is thus evident that the next decade in telecommunications will be driven by the creation of more new digital services that bring value to end users and to the telcos thereby maximizing their revenues through harmonized excellence, collaboration and innovation.
This year's BYC aims to convene industry leaders on this very important subject and to facilitate though provoking discussions so as to help devise effective strategies to tap the enormous potential that exist in terms of revenue & growth potential in the SAMENA region.
Top Discussions
Achieving the digital agenda – Key milestones across different verticals
The rise of spectrum needs – WRC15 preparations
Emerging Trends in satellite broadband
International mobile roaming regulations
Cooperation across content stakeholders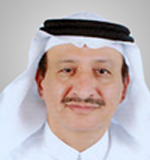 Mr. Ahmed AL Derbasti
COO
Ooredoo Group

As Chief Operating Officer, Ahmed Al-Derbesti is responsible for leading and synergizing the key functions of Technology, Information, Wholesale and Operations at Ooredoo Group and operating company levels. He has a keen focus on improving department efficiency. Ahmed has worked in a variety of senior management positions at Ooredoo Qatar since 1985. In 2012, he became Ooredoo Group COO after serving as Ooredoo Qatar's Chief Officer of Wholesale and International Services for eight years. During this time, he was responsible for national and international voice, data and roaming services. At Ooredoo Qatar, he has also served as Executive Director of Group Strategy, overseeing the Group's early expansion, Executive Director of Customer Care, and Executive Director of International Services. Before joining Ooredoo Qatar, Ahmed had worked for the Qatari government ministry involved with communications. Ahmed is also a Member of the Board of global satellite company Arabsat, and is on the Boards of numerous Ooredoo Group companies and its management committees. He holds a BS in Electrical Engineering from George Washington University, and an MS in Electrical Engineering Specialization in Control Theory and System Analysis from George Washington University, and an MS in Management of Technology from MIT.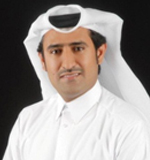 Mr. Mohammed Mehdi Al Yami
External Affairs Director,
Vodafone – Qatar

Qatari national Mohammed Mehdi Al Yami's brings to Vodafone more than 18 years experience in various government and private positions. Mohammed joined Vodafone from Ashghal Public Works Authority and previously held roles with Kaharamaa and the Ministry of Health.
Sport loving Mohammed has actively participated in various youth and sports activities as the General Secretary of Qatar and GCC Fencing Federation, as well as heading Qatar's delegation to the 12 th Ship for World Youth. Mohammed's other passion is travelling and learning about different cultures. To date he's discovered 52 countries with 15 more on his wish list to travel to next. Mohammed holds an MBA degree from Washington International University and Bachelors of Engineering degree from Qatar University but his quest to learn hasn't stopped. A strong believer and advocate for continuous learning and development, it's easy to lose count of all the courses he's attended. When he's not being an inspiring leader or fencing or discovering the world or on a leadership course, Mohammed likes nothing more than discussing business and politics but Mohammed finds the biggest joy in spending time with his family.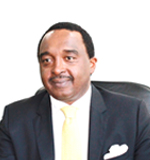 Mr. Bocar A. BA
CEO & Board member,
SAMENA Telecommunications Council

A noted management and technology consultant, Bocar A. BA is the CEO of SAMENA Telecommunications Council, and is responsible for leading the management of all the Council's meetings and continuing its research efforts and intellectual property of all telecom institutions in South Asia, Middle East and North Africa Region with collective efforts from all members and committees, helping operators address issues and opportunities in the telecommunications industry in the region.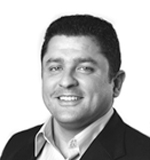 Mr. Peter Lyons
Director MENA,
GSMA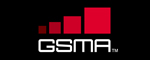 As the GSMA's regional lead for public policy in Africa and the Middle East, Mr Lyons engages with mobile operators and governments to promote best practice related to national broadband policy and spectrum management in one of the world's most diverse and dynamic regions.
Mr Lyons was an equity research analyst on Wall Street from 2006 to 2010, advising leading hedge funds on investments in emerging-market telecoms, media and technology companies.
He began his career as a project manager in Motorola's Mobile Commerce Core Solutions Centre and co-authored one of the company's first mobile commerce-related patents in 2001. Mr Lyons holds a master's degree in telecommunications systems from DePaul University and has a bachelor of science degree in economics from Purdue University.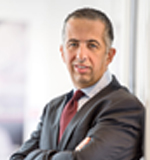 Osama Ghoul
Devoteam Group Executive Vice President & Managing Partner, Devoteam Middle East & Turkey
DevoTeam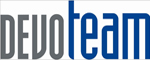 Founder & Managing Partner for Devoteam Middle East, part of the Devoteam Group. Established Devoteam in the Middle East in 2004 with operating offices in Riyadh (Saudi Arabia), Dubai and Abu Dhabi (UAE), Doha (Qatar) and Amman (Jordan).
Graduated from the University of Jordan in 1989, holder of a Bachelor degree in Electrical Engineering. Over the years he attended several management training course the last of which was in Harvard Business School with focus on the development of leadership skills to build and manage consulting and professional services organizations.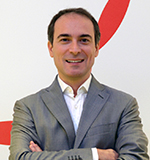 Mr. Simone Eliantonio
Head of Strategic Projects and Innovation,
Vodafone - Qatar

Simone joined Vodafone Qatar in 2012 as Head of Strategic Projects and Innovation working across the business to identify and deploy innovative solutions and products, with special focus on Digital and Smart opportunities for SMEs. His main goal is to drive sustainable innovation in support of Qatar's National Development Strategy and Qatar National Vision 2030, which aim at building a knowledge-based society.
Since 2013, Simone has been collaborating with several Incubation Centres in Qatar to support entrepreneurship and foster sustainable economic growth. He's currently supporting NorthWestern University in Qatar with an Undergraduate Seminar on Digital tools.
After his Master Degree in Engineering Electronics at the Turin Polytechnic University, Simone started his career at Vodafone Italy in 1999, where contributed to the evolution of Vodafone Italy Technology from a start-up to a consolidated business, launching core business services such as SMS in 1999 and Intelligent Network Prepaid Services in 2001.
Simone joined Vodafone Group in 2005, where he launched several innovative services for Enterprise customers working closely with the Vodafone Operating Companies across Europe, Africa and Asia. Among others products, Simone brought to market Unified Communications services to many Vodafone Operating Companies paving their way for success in the Enterprise market.
Vodafone has been recognized as the 2014 Company of the Year for its European Converged Communications products, products that Simone has contributed developing and deploying.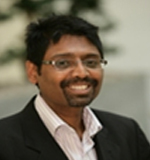 Dr. Bharat Vagadia
Director for Regulatory Policy and Advocacy,
Ooredoo

Dr. Bharat Vagadia is Director for Regulatory Policy and Advocacy at Ooredoo Qatar. He has been with Ooredoo for close to two years working on regulatory policy matters. Prior to this, he ran a niche consultancy business in the UK advising clients across Europe, the Middle East and Africa. He has spent 15 years advising governments, regulatory authorities, and businesses in over 20 countries on liberalization, policy and regulation of the ICT sector, and strategies to deal with and thrive in a rapidly changing environment.
Dr. Bharat holds a PhD researching the interplay of legal contracts and trust in strategic outsourcing relationships. He has been awarded an LLM in Commercial Law, an MBA from Imperial Business School, a 1st Class (Hons) in Engineering from King's College London, and a CIM Diploma in Marketing.
He has served as board director at the UK National Outsourcing Association, an advisor to ITU, and taught on MBA programs at UK business schools. He is the author of 3 books on Enterprise Governance, Strategic Outsourcing and Outsourcing contracts.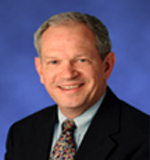 Mr. James Smith
Davis Wright Tremaine LLP

Jim Smith is a telecommunications attorney in the Washington, D.C. office of Davis Wright Tremaine LLP, an international law firm of 500 attorneys with a significant telecom, transactional and corporate practice. Jim's practice includes telecommunications regulatory advice, public policy advocacy, and transactional and contract representation. He has frequently represented telecommunications clients and coalitions before governmental bodies and as an author, speaker, and commentator.
Prior to joining Davis Wright in 2002, he held the position of Vice President, Law and Public Policy of Excel Communications, Inc., then the fifth largest long distance telecommunications company in North America. From 1990 until 1997, Jim was President of the Competitive Telecommunications Association (CompTel), the national industry association of U.S. competitive telecommunications companies.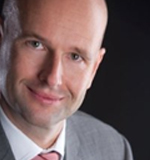 Mr. Rainer Schnepfleitner
Regulation Affairs & Competition Department Manager,
ICT Qatar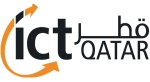 After finishing his IT degree Rainer studied Business Administration and Economics in Vienna, where he graduated with a PhD in Economics. He also holds a post graduate degree in European Competition Law from King's College in London. Rainer started his career in telecommunications with the Austrian Regulatory Authority. Later he gained expertise in European antitrust and state aid provisions while working with the European Commission in DG Competition. In 2003 he changed to Swisscom, where he first headed the department "Regulatory Accounting" the Fix net and then established a cost model for Swisscom Mobile before introducing various mobile navigations solutions. Since 2008 he has been working for the newly established Communications Regulatory Authority (CRA), previously ictQATAR in Doha, Qatar in various management positions. Rainer is currently heading the Regulation Affairs and Competition Department.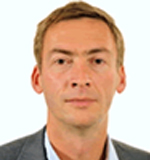 Mr. Philippe Defraigne
Director,
Cullen International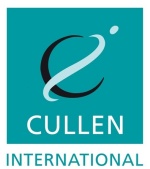 Is a director of Cullen International, a company monitoring regulatory developments in telecommunications, media and electronic commerce. He is an economist by training and has spent the last 20 years monitoring telecommunications regulation and market developments across Europe. He started his telecommunications career as a researcher at the University of Namur in 1988. Between 1991 and 1994, Philippe worked at the European Commission where he was mainly involved in the legislative process that lead to the adoption of the ONP Leased Lines Directive.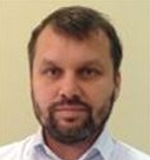 Mr. Fabien Migneret
Senior Manager, Government Affairs Middle East North Africa,
Qualcomm

Fabien Migneret serves as Senior Manager of Government Affairs Middle East and North Africa for Qualcomm. Fabien is currently based in Qualcomm office in Dubai to develop and implement Qualcomm's spectrum and public policies in the region.
He has more than a decade of experience in regulatory policies within multinational companies, trade associations and international organisations of the telecommunication sector. Prior joining Qualcomm in 2012, he was in charge of the Government Affairs in Europe for Huawei in 2011/2012 and for Orange from 2002 to 2011 where he coordinated spectrum strategies and positions across the operator businesses footprint.
Fabien holds 2 master's degrees from ESIEA and ENST Paris in wireless communications as well as in electronic and computer sciences.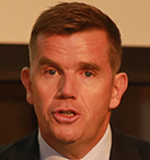 Mr. Noel Kirkaldy
Head of Sales Dev. TD-LTE AMEA,,
Nokia Networks - UAE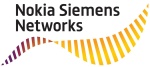 Head of Business Development, Asia, Middle East and Africa Networks, Nokia.Noel Kirkaldy is Head of Business Development for Nokia in the Asian, Middle East and African (AMEA) Region. Noel has gained over 25 years in the telecoms industry, having begun his career working in Europe and the US he has spent the past 20 years based in AMEA.He works with operators to provide commercial andmarket- facing expertise and engagement support for Mobile Broadband end-to-end solutions. He has also been working with Regulators and associated organisations to enable the allocation of additional spectrum that will be required to develop the Mobile Broadband Market in the AMEA region.Noel Kirkaldy was instrumental in developing for the use of Wireless Technologies to provide Voice, Data and Video solutions in a number of countries in the AMEA region. As such Noel has contributed to Nokia's strong Mobile Broadband market position in AMEA.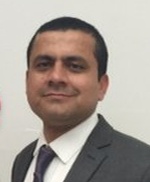 Mr. Jawad Aslam
Head of Networks,
Vodafone - Qatar

Jawad Aslam is a seasoned Telecom professional with 15 years of Industry experience. Currently working as Head of Networks at Vodafone Qatar responsible for Mobile and Fixed Network design, optimization and roll out. Prior to Vodafone, he worked in a number of Senior Management roles in Mobilink, the largest cellular operator in Pakistan with 37M customers, across different Technology domains including Network Planning, PMO, QoS and Product Development. His last role in Mobilink was Senior Director Product Development within the Technology Division. Jawad has a BSc in Electrical Engineering from the University of Engineering and Technology Lahore and a MBA in International Business from University of Southern Queensland.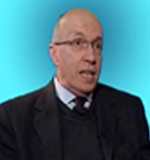 Mr. Paola Amadesi
Advisor to Eutelsat Broadband,
Skylogic

Paolo Amadesi is a senior Telecommunications Engineer who graduated in the University (Politecnico) of Torino Italy in 1974. He first joined the research labs of Telecom Italia dealing with microwave terrestrial and satellite communications and in 1983 moved to EUTELSAT the international Satellite Operator based in Paris, France where he served until 2004 covering regulatory affairs and ITU matters.
Since 2004 he is serving as an Advisor to the EUTELSAT subsidiary SKYLOGIC, now called EUTELSAT BROADBAND, established in Italy for satellite bi-directional services such as VSATs with particular emphasis on the development of new broadband services in Ka.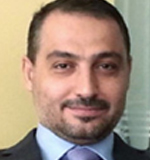 Mr. Riyadh Al Adely
Managing Director & Board member,
SkyStream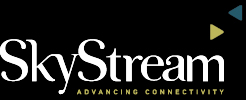 Riyadh Al Adely joined Sky Stream in 2005 as the head of the commercial department and was then promoted to Managing Director. Armed with a sound technical background and extensive industry experience, Riyadh has been instrumental in steering SkyStream from a small iDirect hub operator to a well-known satellite solution provider. Today, SkyStream has involvement in Marine, Military and Energy Sectors with regional presence all over Tajikistan, Kazakhstan, Afghanistan, Iraq, GCC, Yemen, Horn and North Africa.
Riyadh holds a BSC in Avionics engineering from MEC. He started his career as an R&D Engineer in Iraq Military Industry Association, and worked as a senior system engineer for IBM Midrange. Before joining SkyStream, he was the Country Manager for a consultancy firm looking after Qatar, Iraq, Bahrain, Oman and Yemen.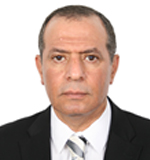 Mr. Mohamed Sadek
Managing Director – Middle East & Central Africa,
O3B Networks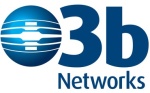 Upon completing his Master's of Science degree in Computer Science from the University of Illinois in Chicago in 1989 Mohamed Sadek joined AT&T Bell Labs in Naperville, IL. Where he led a team of software developers working on feature development for AT&T.
In 1997 he completed his m-MBA from the Wharton School of Business, University of Pennsylvania and led Lucent Technologies Sales in Saudi Arabia until the end of 2000 where he achieved sales of over $1.3 B.
In January 2001 He became MD for Nortel Networks in the Middle East until 2005 where he rejoined Lucent Technologies in Abu Dhabi as head of Sales for Middle East & North Africa.
In 2009 Mr. Sadek joined Norconsult in Saudi as VP, International Projects and in April 2013 he joined O3B Networks.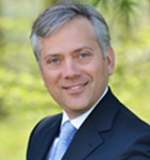 Mr. Antonio Bove
Director, Product and Marketing,
Yahsat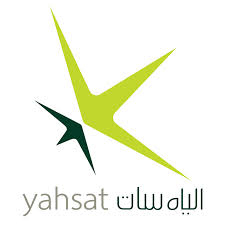 Antonio Bove is Director, Product and Marketing at Al Yah Satellite Communications Company PrJSC, "Yahsat". Yahsat provides satellite solutions for broadband, broadcast, government, and communications use across the Middle East, Africa, and Europe in addition to Central and South West Asia. Based in Abu Dhabi, UAE, and wholly owned by Mubadala Development Company PJSC, the investment vehicle of the Government of Abu Dhabi, Yahsat is the first company in the Middle East and Africa to offer multi-purpose satellite services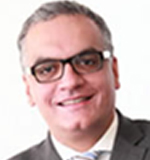 Mr. Obaid Ur Rahman
Head of Strategy & Business Development,
Ooredoo group

Obaid Ur Rahman is currently heading the Strategy & Development function for The Qtel Group covering 17 markets. He has been instrumental in setting up the group function and formulating the business plan and related governance process. His key focus is to maximise margins by bringing synergies across the group while driving revenue and reducing the cost-base. Prior to this, he was heading the group wholesale & interconnect function for Cable & Wireless International with a portfolio spanning 34 countries and revenues in excess of GBP1 billion. Additionally, he was also responsible for the international roaming portfolio for the company.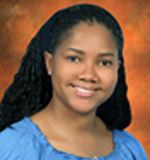 Ms. Itumeleng Moerane
Senior Regulatory Manager,
Vodafone - Qatar

Itumeleng Moerane joined Vodafone Qatar's regulatory team in 2009. Prior to joining Vodafone Qatar Itu worked in Vodafone Group's public policy team advising on emerging markets regulation and before that she worked as a regulatory advisor for Vodacom South Africa. Since joining Vodafone Qatar Itu has advised the company on various regulatory issues, including the first phase of GCC roaming regulation, retail tariff regulations, site sharing , the implementation of mobile number portability, competition law including market definitions and dominance designation, consumer protection and spectrum regulation among others. Prior to joining the regulatory profession, Itu was an associate at Bowman Gilfillan Inc in the corporate and commercial practice area. Itu holds an LLB degree from Nelson Mandela Metropolitan University (previously University of Port Elizabeth) and an LLM degree from the University of Witwatersrand and she is an admitted Attorney and Notary Public in South Africa.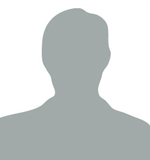 Mr. Eman EL Khater
Head of Roaming,
Ooredoo - Qatar

Role holder is responsible for development, designing and implementation for Wholesale International Roaming. Also responsible for establishing, maintaining and growing long term business relationships with all International Mobile Operators.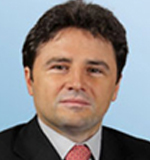 Mr. Andrea Faggiano
Principal,
Arthur D. Little

Andrea Faggiano is Principal of Arthur D. Little and leads the competence center focused on Strategic Advisory Services for Competition and Regulation (SASCAR) within the TIME (Telecommunications, Information Technology, Media and Electronics) practice.
He has been active in this industry for 14 years already, whose 12 with Arthur D. Little.
His interests are primarily focused on three functional areas:
Growth strategies and M&A
Netork and Wholesale economics
Regulation and Competitionw
He is usually invited as expert in boardrooms and private events for sharing insights and perspectives regarding future market scenarios and competition trends.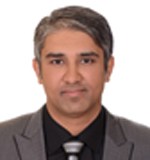 Mr. Fahd Batayneh
Stakeholders engagement coordinator Middle East,
ICANN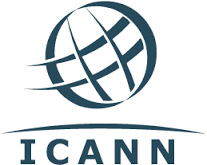 Fahd joined ICANN in October 2013 as a Stakeholder Engagement Coordinator for the Middle East. Prior to ICANN, he held several positions within Jordan's National IT Center (NITC) last of which was managing both the ccTLD and IDN ccTLD of Jordan. Fahd has attended many Internet related event, and has spoken in a good number of them. Other than his day job with the government of Jordan, Fahd provided many consultancies related to Internet Governance, New gTLDs, and Internet Policy Development. Fahd believes in an open Internet accessible to all. He holds a B.Sc. in Computer Engineering with honors, and an MBA. He is married, and has two sons.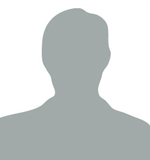 Mr. Shawqi Suleiman
Senior Marketing & Communication Manager,
Arabsat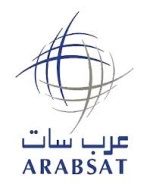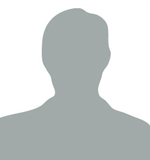 Dr. Abdulhadi Abou Al Mal
Spectrum Management & Technology Standardization Manager,
Etisalat – UAE